Tutorial #3 - Ms. KClarkson =]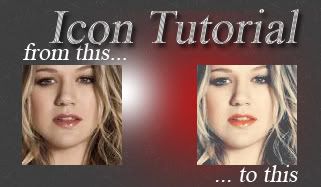 Program:
Photoshop CS4
Difficulty:
Easy/Medium
PSD?:
Request
001.
First step, do what you usually do with an image. Crop, sharpen, lighten it. In my case, I crop, sharpened and duplicated the base layer, and set it to
Screen 100%





002.
Now we're going to do a photo filter layer. So go to Layer > New Adjustment Layer > Photo Filter. Set it to Filter:
Deep Yellow, Density 25%




If you don't have Photo Filter, try playing around with a solid yellow fill layer.

003.
Now Selective Coloring! Use these settings:
Reds:
-56 | 0 | +43 | 0
Yellows
: +100 | 0 | -77 | 0
Neutrals
: +28 | 0 | -17 | 0
The image no longer looks yellow, more greyish.
004. The next step is purely to make the image more reddish. So another selective coloring layer...
Reds:
-100 | +36 | +100 | 0
Yellows:
-100 | -100 | -100 |0
You can stop there, or do what I did. I used this texture, made by me. My computer's a bit weird, but all I wanted was a smoky gradient type of texture. You can use any at this point. I was just lazy so I made one really fast. Set it to
Lighten 100%
.
Hope you had fun with this layout! If you want the PSD, just comment. My comments are screened, so make sure to have email notifications turned on.
I've been playing around with some things, and Photoshop CS4, and wanted to share. Enjoy!